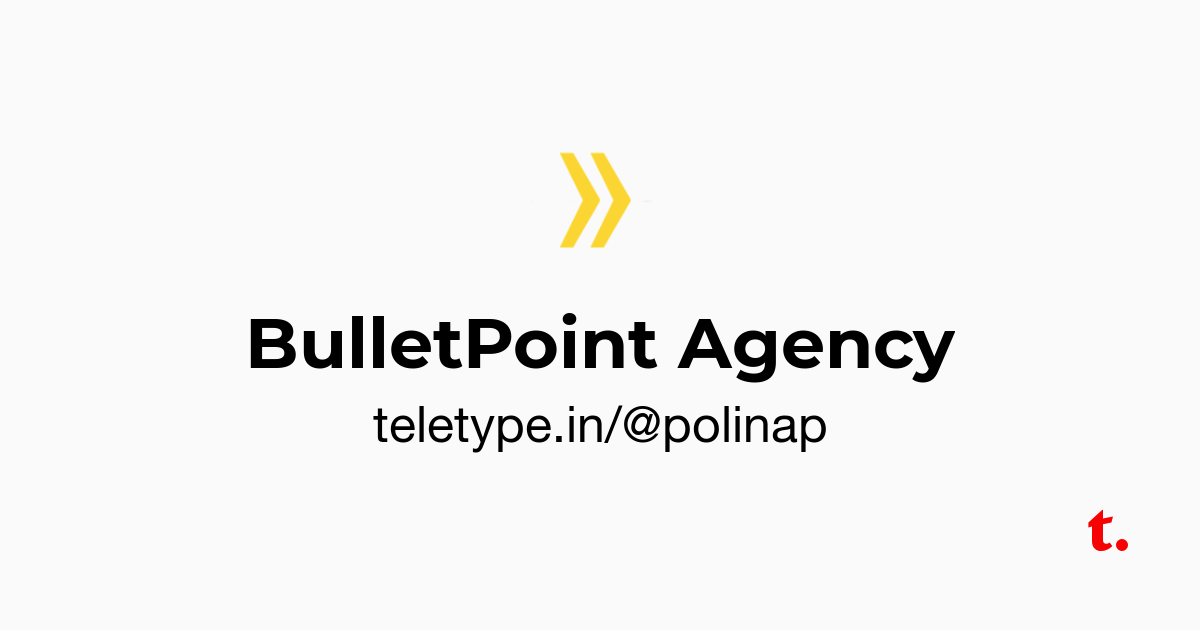 BulletPoint — international consulting firm which helps startups to create pitch decks / financial models and raise investments.
We are looking for a business analyst for a part-time job (15-20 hours per week) or a full-time job.
Salary = 85,000₽ NET (for full-time).
Some background on what we do:
— We are working with startups which are raising investments
— We offer them the creation of pitch decks (content+design), financial models, business plans, and introductions to investors
— Our website: http://bulletpoint.vc
What you can expect:
— Learn all about startups. Working in our company, you will dive deep in the world of high-tech startups. >90% of our clients are from the Silicon Valley, London, Hong Kong, Singapore, and other startup hubs. You will be able to work directly with founders of startups in the AI, Blockchain, Biotech, IoT and other similar fields.
— Grow quickly. You will work with a strong team of business analysts, some of whom have a background in BIG3/4 management consulting firms, private equity funds and investment banking. All of our analysts are students or alumni of top-tier schools (HSE, HSE/NES, MSU, etc.). The tasks you'll get will enhance your structured thinking, rationality, knowledge of financial modeling, presentations creation and management consulting (depending on the projects you'll be assigned to).
— Have a flexible schedule. Work from home or in the office. With us, you can combine travels with working remotely, or work on the weekends staying at your full-time job. For us only results are important.
Job description:
You will need to do research and prepare basic documents for startups that raise funds. One startup = one project. Tasks include:
— Prepare financial models. You will be given some examples and templates, but basically, you will have to create financial models (with 5 years P&L forecast) from scratch. Sometimes you'll need to research some data to support basic assumptions.
— Market research. You will look for relevant reports, estimate market size, analyze competitors, and collect data needed for a pitch deck (e.g., prices).
— Prepare slides content (without design). You will write well-structured and comprehensive texts for pitch deck slides, prepare data for charts and identify the most appropriate way to visualize it. Then this content will be edited and sent to designers to design the actual pitch deck.
At the beginning, you will be provided with a detailed explanation on how to perform each of these tasks mentioned. Also, you will be supported by the professional project manager (senior analyst, usually with a management consulting experience).
Conditions:
Salary = 85,000₽ NET (for full-time).
At first, you will be working from our office, with the possibility of working remotely once you get the hang of the job. We are located 3 min away from Paveletskaya metro station.
If you are interested, please send your CV to hr@bulletpoint.vc

25 мая 2021