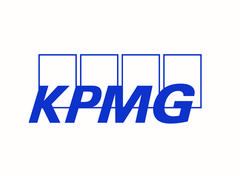 Почта для резюме: isunyaeva@kpmg.ru (Суняева Ирина)
Ссылка: https://hh.ru/vacancy/43661269
KPMG is a global network of professional firms providing Audit, Tax and Advisory services. We operate in 147 countries and have 207,000 people working in member firms around the world. The independent member firms of the KPMG network are affiliated with KPMG International Cooperative ("KPMG International"), a Swiss entity. Each KPMG firm is a legally distinct and separate entity and describes itself as such.
Our purpose and aspiration is to turn knowledge into value for the benefit of our clients, our people, and the world's capital markets.
KPMG Deal Advisory team provides advice on managing divestments and acquisitions of companies in Russia/ CIS and abroad. We support our clients throughout the M&A process from initial planning and preparation to closing.
What we do:
Identification of potential revenue and cost synergies at the inception of the deal
Pre-deal, in parallel to deal negotiations, we help our client to develop the integration approach
We help our client to define the organizational, operational, employee, customer and regulatory concerns that must be addressed beforehand
Around the time of completion, we advise on how to launch an integration-planning program
We can assist with preparation of an integration blueprint for the new combined entity and identifying of quick wins
Our monitoring and benefit tracking tools help to keep control over post-merger integration processes and to minimize business risks
We develop detailed plans to help ensure smooth transition at close in a separation environment
Responsibilities:
Developing and updating integration & separation plans
Supporting client teams in execution of analytical tasks (e.g. business processes analysis, development of org.structures)
Involvement in change management issues dealing with client`s teams
Preparation of client deliverables, reports, proposals, contracts and other project-related documentation as well as marketing materials
Preparing and delivering presentations for existing and potential clients, participation in other department marketing events
Holding presentations for senior management
To fill the role a candidate is expected to meet the following requirements:
Higher education in finance or economics
Understanding of M&A process
Deep industry knowledge
Excellent command of English, native Russian
Ability to quickly adapt to changing environment and various circumstances
An enquiring and creative mind, strong analytical skills as well as excellent interpersonal skills
Strong structured problem solving skills
We offer:
Working as part of an experienced team on complex integration & separation projects for major Russian and multinational companies
Your own trajectory of development and clear career ladder
Corporate training: more than 50 trainings (including English) for improvement your professional and personal skills
A team ready to support: colleagues will always ready to help and share their expertise
Projects influencing the future of large companies: you will be able to prove yourself in solving various problems
Business trips: your opportunity to explore Russia and beyond
Competitive salary and extended health insurance
Ability to combine work from the office (Moscow City) and from home
Personal development: mentoring, coaching and career counseling programs
Support for physical and mental health (consultations with a psychologist, online fitness and marathons)
Official employment
Служба содействия трудоустройству
15 мая 2021