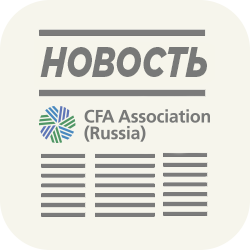 CFA Q&A Meeting at MSU with CFA Institute Directors
On Tuesday, December 1, 2015, CFA Association Russia together with the IB Club of the Moscow State University will hold an evening CFA Q&A Meeting for all students in finance and economy based in Moscow
============================
Speakers:
► George Spentzos, CFA, FSIP Board Member at CFA Institute George Spentzos is an Advisory Board Member at LNG Capital and Board Member at CFA Institute. For the past 15 years, Mr. Spentzos volunteer efforts included working on the Council of Examiners with a two-year term as chairman, authoring CFA curriculum, and serving his local member society in a number of board capacities including chairman.
► Rainer Pratl, Director, Society Relations, EMEA, CFA Institute Responsible for working with 36 CFA Societies in Europe, Middle East and Africa to achieve the CFA Institute mission. Developing and implementing plans to improve society services to CFA Charterholders, developing society business models and increasing the capacity and capability of societies to serve their members in the local markets.
============================
On Tuesday evening, from 7:00pm till 9:00pm, two directors of the CFA Institute London office who will visit Russia on a two-day trip, will deliver a detailed presentation of the CFA Charter and the CFA Institute products and services. What is it like to become a CFA candidate? How passing your CFA exams will boost your career in finance and investment?
You will learn that CFA Institute provides far more benefits and services than just the CFA charter! It has been widely known that CFA Institute's activities extend far beyond the curriculum and organization of the CFA charter. In 67 countries around the World, CFA Institute and CFA societies remain the top source of news, research, analysis and opinions about all aspects of financial markets. The CFA Institute has both research and networking resources, which allow CFA candidates, and particularly CFA Institute members to get maximum benefits from belonging to the CFA community in their countries and regions. The evening Q&A session will gather at the Moscow State University will take place in the large room of the Economic Faculty of the Moscow State University.
During the meeting, both CFA Institute directors and CFA Russia representatives will explain all details of different certifications and educational programs provided by the CFA Institute, the various types of events that CFA Institute organizes together with CFA societies around the World. Attendance is free of charge, and cookies, tea and coffee will be served to all participants throughout the event.
Please dont delay your registration using the link below, and kindly indicate your universtiry name.
01 дек 2015