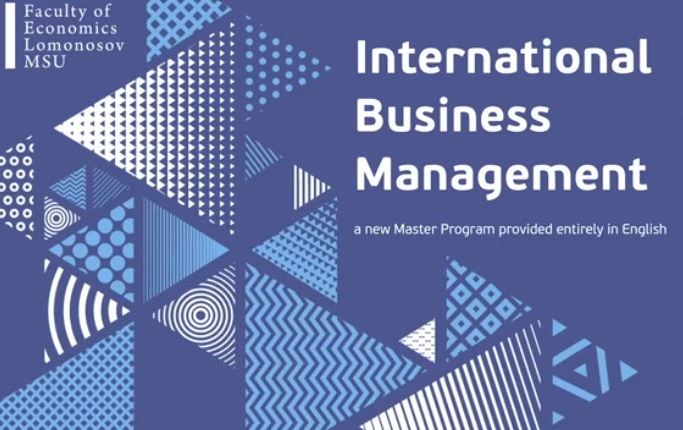 How to apply for the program?
To apply for the program in 2020 candidates should submit their documents within the following application period:
June 15 - July 20, 2020 for foreign citizens,
June 20 - July 20, 2020 for Russian citizens.
Submission of documents is carried out in remote access on LMSU online platform for the submission of applications (Webanketa).
Upon submission of the required documents, applicants assume their obligation to submit to LMSU all original documents uploaded to Webanketa at the time of their arrival to Moscow.
What documents should I submit while applying?
The list of documents required from foreign citizens is available here (in Russian). Key information about this list:
Application form (to be filled in during the submission of application via Webanketa
Copy of passport with notarized translation. If the passport does not contain the spelling of the last name, first name and patronymic name in Russian, then the passport must be translated into Russian. The translation is certified in a notary office of the Russian Federation. If a patronymic name is absent in the passport, then all documents (application forms and letters, etc.) are filled out without indication of the patronymic name (except for the existing graduation certificates that may contain the patronymic name). For citizens of the countries with foreign passports containing all columns filled in Russian, a translation of the passport is not required.
Translated and notarized copy of the diploma and transcript of records. Diploma with transcript should be officially legalized. The additional information on the legalization procedure and the list of countries, with which the Russian Federation have signed international agreements that abolish the legalization procedure, can be found here. The translation of the academic documents into Russian must be notarized or certified by the Russian Embassy or Consulate in the country where documents were issued.

Digital photo
Language or GMAT certificates (if any)
Migration documents (provided if the applicant is in Russia while applying): Copy of Russian visa, Copy of Russian migration registration, Copy of migration card
Medical certificate with the results of tests for HIV, RW and hepatitis and the results of X-ray examination (it is possible to provide this certificate after the examination period but strictly before the enrolment)
The list of documents required from Russian citizens is available here.
Are there any special requirements on the field of candidate's Bachelor degree?
There are no special requirements on the field of candidate's Bachelor specialization. The only requirement is to have at least 120 ECTS obtained during Bachelor studies (in any area).
Having people with different backgrounds just widens the opportunities to learn from each other during the educational process.
Moreover, if applicants are interested in the Double Degree track with JIBS, it is a real advantage for those who have a non-economic degree in their Bachelor studies to get admitted to JIBS, because in Sweden applicants are not allowed to be admitted to programs in Business or Economics, if they do not have at least 60 ECTS in Management or Economics during Bachelor studies. Studying at our program will work as a relevant prerequisite to get admitted to JIBS during the second year of studies.
How to prepare for the entrance examination?
For self-preparation please pay attention to the following materials available:
If you feel insecure about taking the exam, you can also register for online preparatory courses (in webinar format).
The day before each examination date there will be an online consultation for all examinees.
What is the examination schedule in 2020?
First examination wave is available for applicants who meet both of the two following criteria: (1) are foreign citizens or MSU students who are going to military training; (2) have submitted their application not later than June 21, 2020.
During the first examination wave exams will take place on June 22 (in English language) and on June 25 (in IBM), 2020.
Second (main) examination wave is available for all other applicants.
During the second (main) examination wave exams will take place on July 21 (in English language) and on July 24 (in IBM), 2020.
Do I need to know Russian to apply and/or to study at the program?
Knowledge of Russian language is not required neither for admission nor for studies at the IBM Master Program.
As an option, international students who are interested in learning Russian (either to start or to continue learning it) may apply for Russian courses at the faculty during their studies.
What is the tuition fee on the program in 2020?
The tuition fee is RUB 520'000 per year for foreign citizens, RUB 500'000 per year for Russian citizens. The payment is made in two installments.
What degrees will I obtain if I choose the double degree track?
You will be awarded MSc in Management at the Faculty of Economics, MSU and MSc in Business Administration at JIBS (Sweden).
15 июн 2020